We left on our Texas tour around noonish. It was a rainy day, we got an impala Rental car. Not The most comfy car we've had. They wanted $1,000 for the ford flex since its more in demand around winter time/holidays...So we settled for a cheap ass car...With No insurance, or underage fees. We got to La early...Of course, being first day of tour, I start freaking out and having a panic attack. Already contemplating canceling tour and going home. We've been gone for a max of 5hrs, if that! We stayed at my friend Alisha's cute apartment in Echo Park. Just a few miles away from The venue. We played project infest 1st night. It was located in South Central...Probably the only white people in the area, and they were all punks...It took awhile for the bands to show up...which made me stress more, without the bands, we'd have had no gear. Since it was the 1st day of the new year, I didn't know if we'd have a suck show or a rad show...Than a shit load of people started coming out, the band showed up...one or two might have not shown up, but we had more then plenty enough bands. The sound wasn't the best, the crowd was 50/50 with being crazy/mellow. There was a nice bon fire outside...Kids were moshing in rolling chairs, went back to Alisha's ate some soup called it a night.
San Diego: Got in Around 3ish...Went Straight my good friend Rhonda's house. Her and I caught up a little since I hadn't seen her since 7th grade. she recommended a good Vegan restaurant, we ate good and than her and I went to 24hr fitness. I was a pussy, and she totally out worked me..I was done within an hour, and she wanted to keep going. After that we went to the show. The show went over really well. once again, was being pestimistic, thinking the show would suck since we only had good shows there when Prima Donna played them. Junglefever (Ex-wild weekend) Was outrageously awesome. During our set, I pointed out how the bass played said I was cute when we played with them in San francisco with The girls, And I mention how I got so drunk I shit myself, without even really shitting myself...awkward.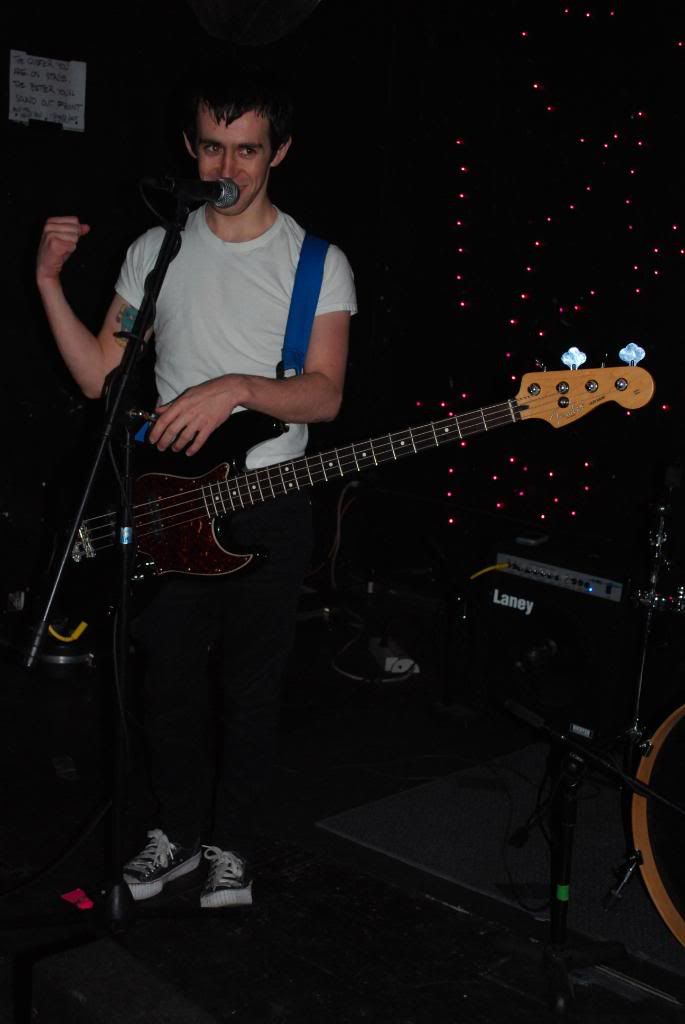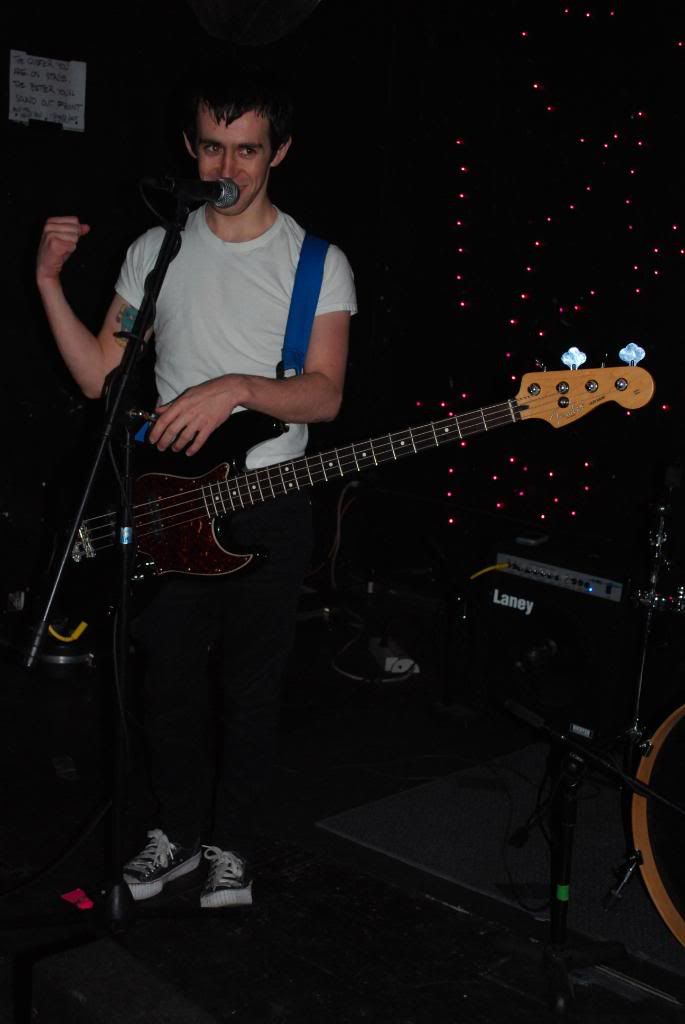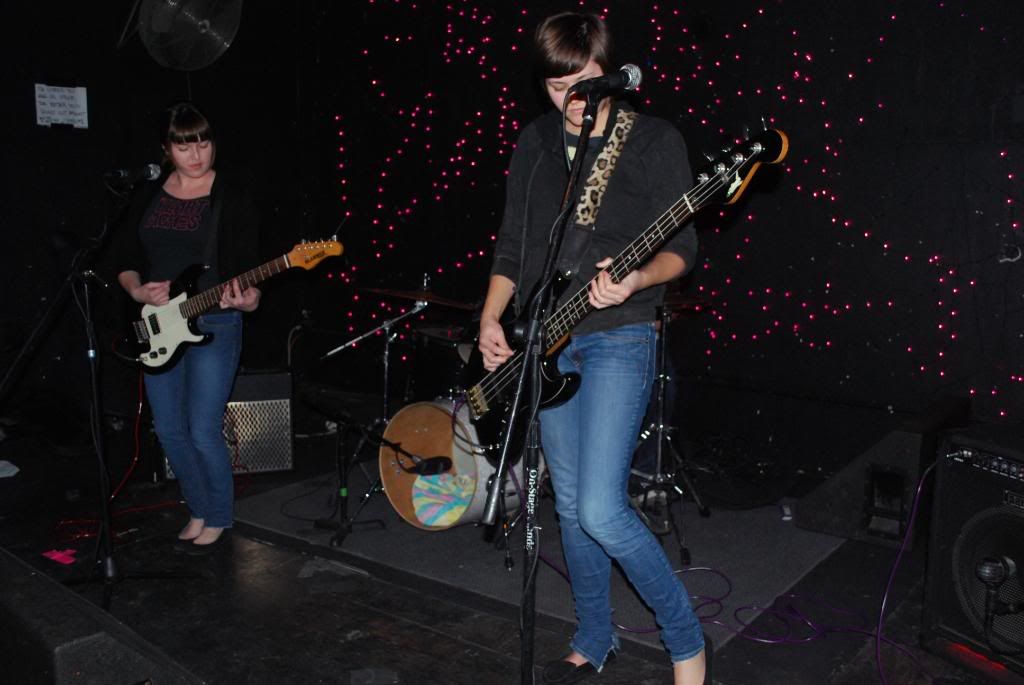 Phix: We stopped at Apples bee's half way to Phix. They didnt have any veggie burgers so we didn't eat good in the neighborhood so we went straight to chilli's after ordering a free sprite. Matt and I got black bean burgers and it turned out to be the main choice of food for the whole tour. We went close to everyday. It felt like the drive was forever. Went to Nate's 1st (May cause dizziness records) Met him for the 1st time after already putting two 7inches out on his label. Kinda nervous, wasnt sure how it was gonna turn out. But he was way rad and had an awesome pad with cute dogs! The show was so/so we had some gear trouble...My bass kept cutting out, and Matt played with butter fingers. Punk bunny hecka showed us up + they had guy on guy dick sucking action when they closed their set! Afterwards we watched "the hangover" at nates. It was actually way funny! I figured it'd be a total lame Bro flick like American Pie....The next day, we spent recording "my mother was right" music video...I dont know how the idea came about, and I felt like a total idiot making this stupid video at nates house...He walked beside us playing the ipod so we can sync play to the song..whatever.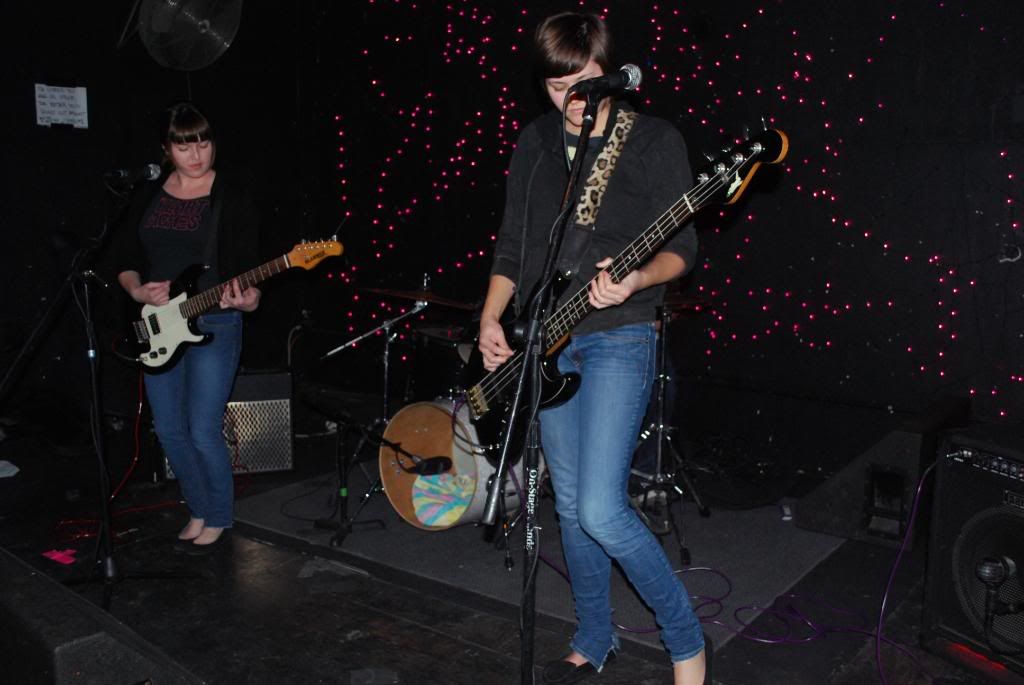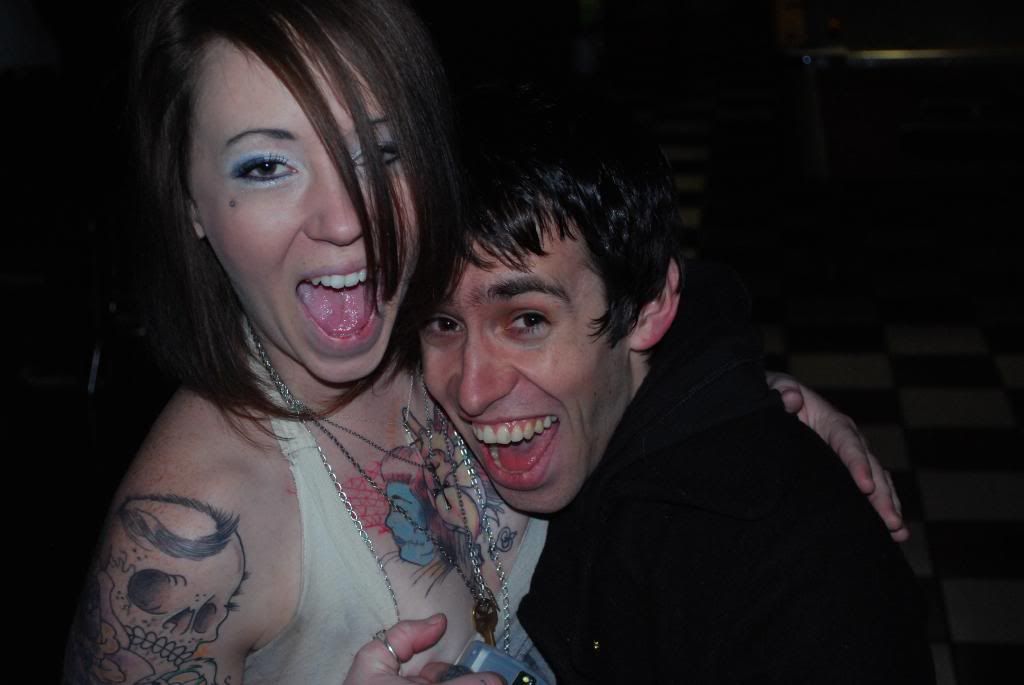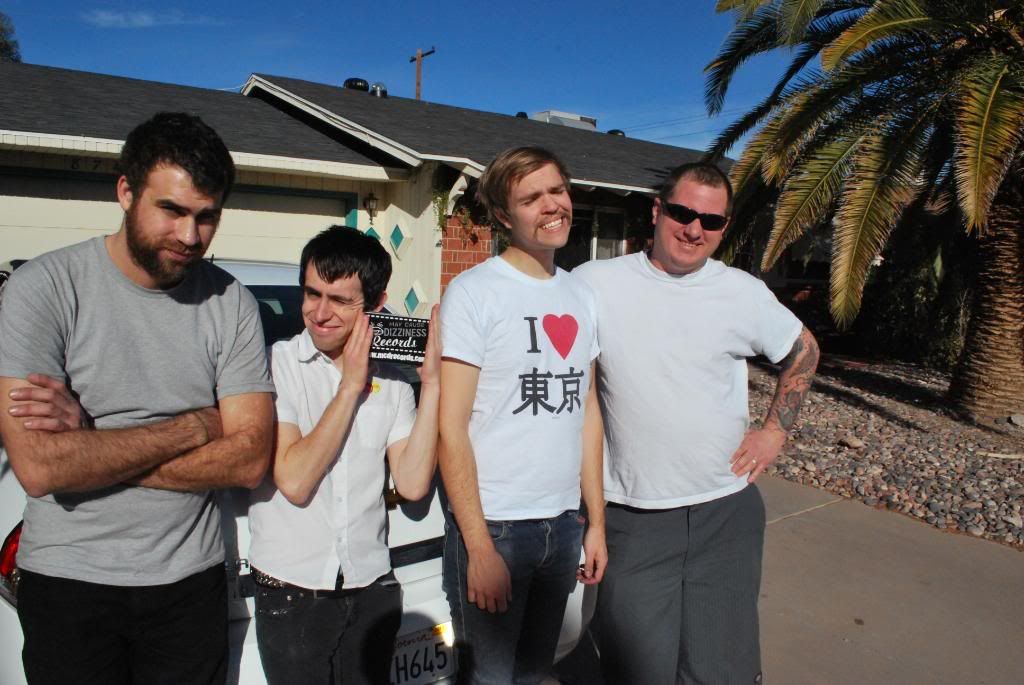 Tucson: we played in a fuckin JUNK YARD!!! The show got canceled, we moved it last minute to this place called "The hangart" the building was to old and had a basement in it...so The dude doesnt do shows in it, scared of the floors caving in...So we played outside in what was a total junk yard. All kinds of shit around us...a good 60 kids came out on a Monday night, we had major fun and we stayed at our 1st couchsurfing house of the tour. We stayed with Brenda...she had an awesome house, furnished basement! Foosball table, Ping pong table, x-box and tons of food! she worked at 7am and didn't kick us out...we took our time, ate lunch and off to New Mexico.
Las Cruces Nm: got a speeding ticket. going 90 in a 70mile zone. The couchsurfer we we're staying with, had no heater, the room had one single mattress, a futon frame, with no futon...and he answered the door in "kiss my Irish ass" pj's...smoking what jef said was "bad weed"...It was super awkward, we def didnt want to stay here...Matt Han's and I left Jef while he smoked and was in the house alone with this stoner dude and his friends. He finally got the hint we we're ditching the place...We went to the club, met the owner, she was cool and said we could stay in the venue over night.... All the bands were super awkward bout letting us use their shitty gear...They all knew ahead of time we we're gonna use their gear, but all of the bands gave us the run around, we had to talk to like 8347834 band members to just get drums, bass and guitar amp...They tried dooping us last...After we played everyone was cool and less awkward..But than the girl goes on about how she got a "disturbing phone call" and her friend said the cops we're keeping an Eye on the place...so we could No longer stay there...whateve, I smelt bullshit on that...We ended up staying at The Marriot. Fuck it was so nice..It was cheap! Only $90 two king size beds, flat screen tv. Pullout couch bed and continental breakfast! The waffles we're in the shape of Texas!
San Antonio tx: The drive always fuckin sucks. We hit a gas station that was a single person bathroom, but it totally had two toilets next to each other with no stalls! so matt and I pee'd together...We got to my friend Devan's apartment...She bought Little heaters so we'd be warm, but than my friend Amber (who has a super rich nice house) said we could stay at her place..I felt bad, but we ended up going to Ambers...The show got moved, we found out last minute, but it was only moved next door. A good amount of people came out! I was suprised! SA always sucked for us, this show was rad! went back to Ambers and watched "law man"...So tight
Houston tx: Got to John from Teenage kicks house played with his Pug "yoa!" and off to chillis..He hooked matt and I up with Their full length and 7inch! BOATS! even got a thank you in them! tight...It was freezing balls in houston! 19 degrees outside! fuck! so cold. The show was alright, we shoulda played 1st, most the cool punk kids took off after the 1st band even though they were in the band...We also got to see a Beatles cover band down the road before hand! so tight.
Austin tx: We stayed at Matt's Dads house. He broke a string the night before, so Just matt and I went to guitar center and starbucks together. Our little date...Matt's dad was cooking for us. We told him we're vegetarian. So he asked, "so you don't eat meat?....can you have chicken noodle soup?"....I was pretty sketched on dinner after that, but it was good...We played a pizza place called the parlor. We go free pizza, so that also made up for our dinner...We got stuck playing last (what the fuck local bands! u dont stick a small touring band last!!!!!!...we know u dont wanna play last when u come to sac and on tour! it fuckin blows!!!) the show had to be over by 11 and the 2nd band didnt end till like 11:15...the owner was cool and let us play. we kept it short and the show ended up super fun!
Denton tx: I think we lost touch with the super cool bands of denton, or they just dont like us...We couldnt get Teenage cool kids or any rad bands to play with us...We drive up, and last minute the dude calls me and says the two local bands we got had to cancel! I call more bullshit on that! how do you wait till the last hour to tell us you guys cant play? It was a total waste of time, and gas to drive to denton to "NOT" play We had a place to stay, it was semi awkward, but least we had somewhere warm to stay! but it was a saturday!! prime night for a show and the venue was pissed! but thats what happend when you dont travel with gear,,In the morning this nice dude paco (who reminds me of
Billy Bob thorton)
when he talked bought a package deal from us and had breakfast. So it wasnt a total waste.
Lubbock tx: Another rad show, with another rad place to snooze.
Didn't go to the buddy holly grave or museum.
Albuquerque nm: cold as shit again, Huge venue with a huge stage and a huge backdrop banner and a crazy owner who wanted to book us a show in San Francisco with Social concern and final summation...call me crazy, but find it weird this guy is trying to set us up with a SF show with bands from our home town...I dont see it being a good show lol Couchsurfed, got good food late at night, and slept! we we're kicked out by 8pm!
Flagsfaff: we're getting closer to California, we're getting a little more lazy..ate chilli's played at studio 111. The show was 50/50 had to deal with one complicated guy who kept bugging me bout getting paid and than a band who was trying to stick us last, using their guitar player is sick as an excuse. Then they said they couldnt play, than in middle of our set they decided they we're gonna play...It was totally lame...But they were a totally rad fuckin band! it'd be siked on em coming to Sac...way good drummer!
La: Matt wanted to drive home that night, so we drove all day, waited in the car for 2-3hrs for the show to start. Got $2 margaritas with Rough Kids and than played...The show was super rad in a super small record store/art space...we watched 2 rough kids songs...fuck they are so good! And there was no pb&j fights! a major plus in the show!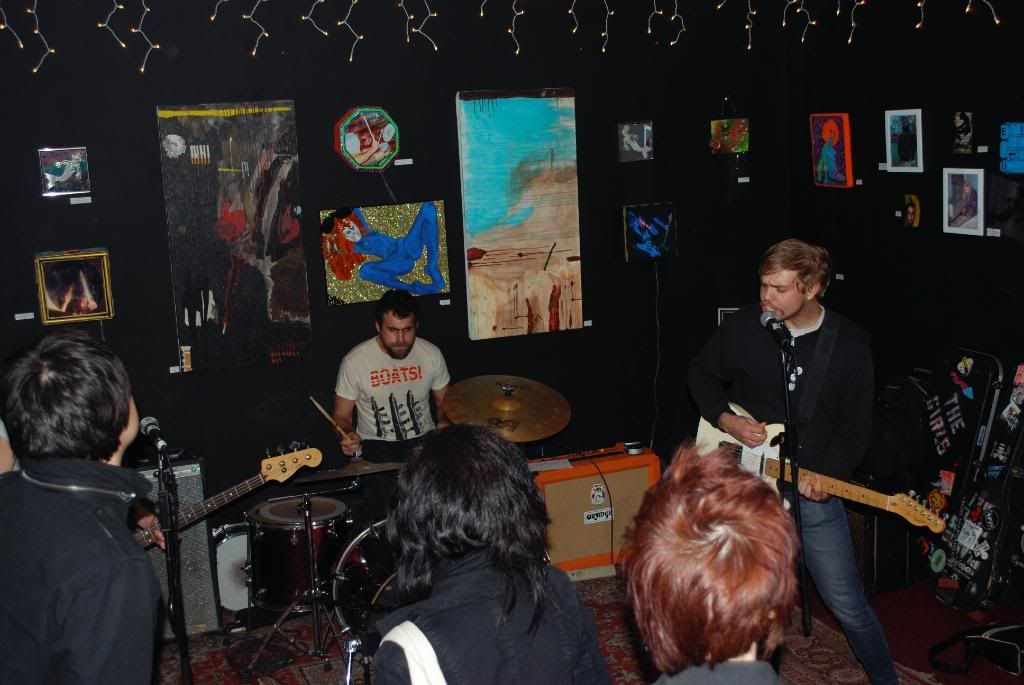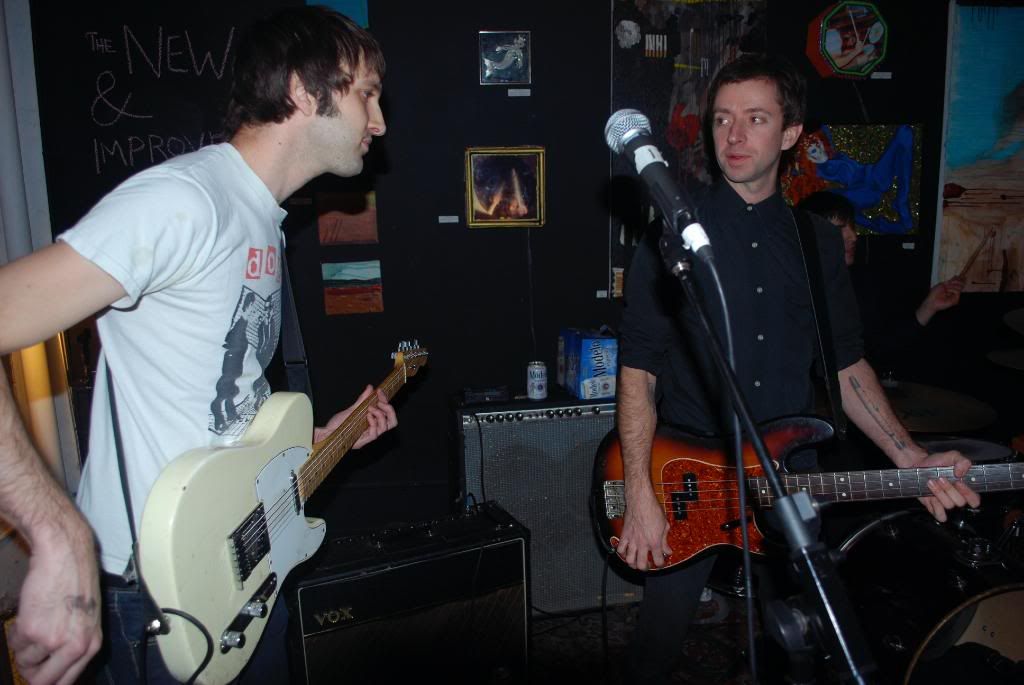 SF: Jef like an idiot...goes to TACO bell when he gets home...we ate like kings all tour and he eats TB the 1st chance he gets! who throws up before leaving for the BAY? Jef does! so silly! The show wasnt packed, kinda a disappointment...But Sharp objects (dan of the briefs and members of the bodies) played...fuck! so good, our new fave band for sure! Kirk showed up as did punk rock joel and Spike (re-volts/Me 1st and the gimmie gimmie's) came out...so it was a fun show all and all...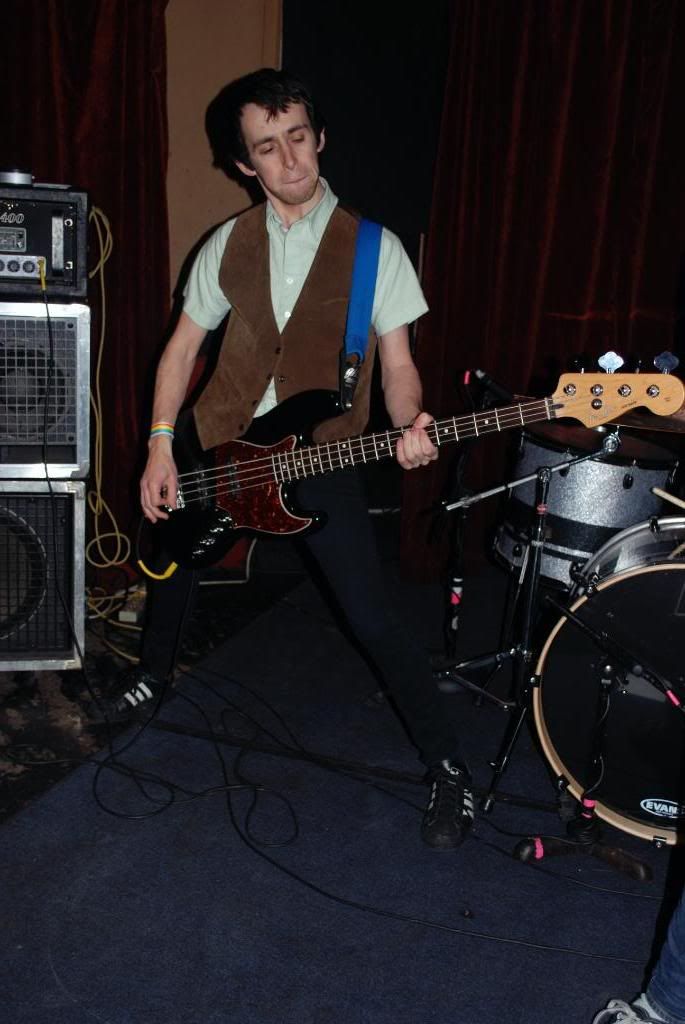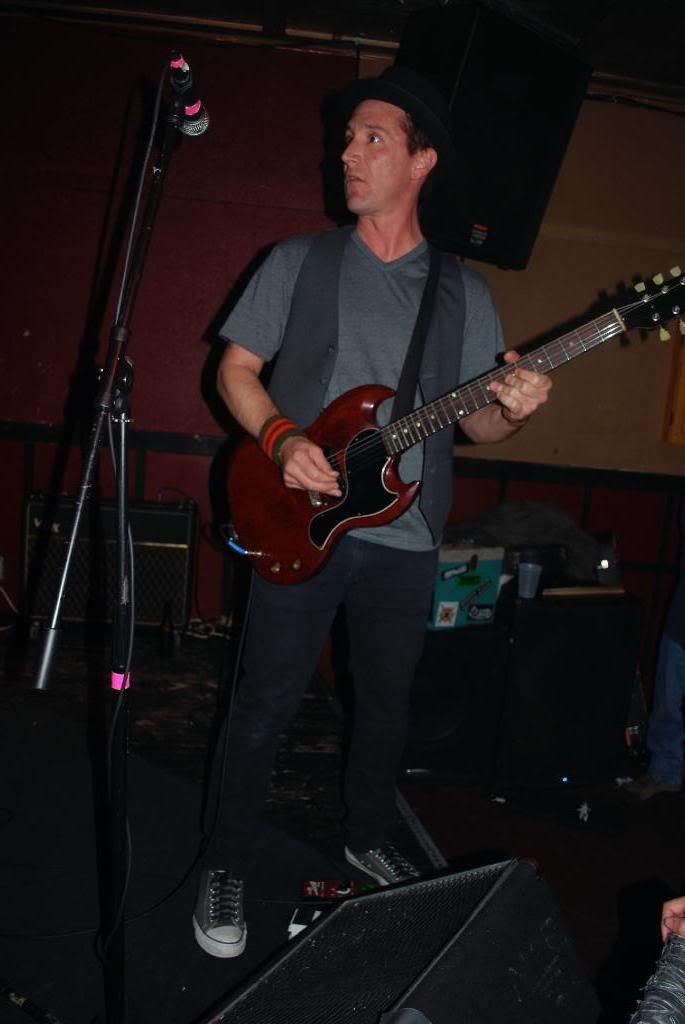 Sac: tour return home show/Grand opening for shire road club w/Phenomenauts, Sharp objects! secretions & Baby! was worried no one was coming out for our return home, but more importantly the opening of the new all ages club! but than people showed up! over 200 paid, we had a super fun show, Sharp objects we're the best band (least i thought) that night. everyone was rad, and it reminded me, how though I sometimes complain, I do love Sacramento's music scene. It was rad seeing a shit load of our friends!